Custom Software
---
We offer software solutions to business challenges
We are rapidly developing database software applications
None of the available software applications meet your needs?
Key Soft has internal tools to quickly develop software you can rely on. The applications are fast, stable and developed on a structure verified for a period of over 10 years.
Our products are designed to provide security, availability and flexibility.
Technical details
Applications with 3 interconnected levels (3-tier), each with different functions. Each level can run on a separate computer, or any combination of them can be configured on one or more computers. Communications are encrypted.
Hardware requirements are minimal. Any modern computer can run our applications.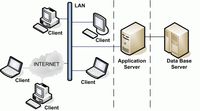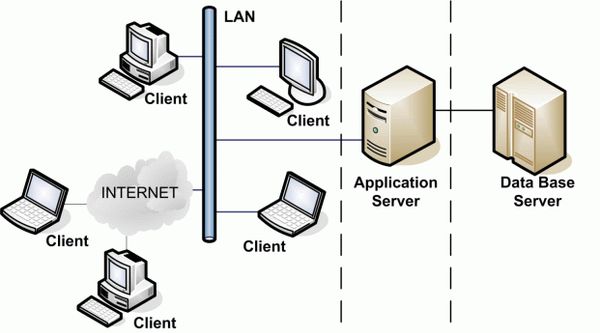 The application client is a thin client. The entire logic of the application is located at the server, the client serving only as a graphical interface for entering, displaying, modifying or deleting data.
Optionally, applications can run on a "responsive" web client (browser).
Relational database server: the database server layer ensures the uniform and consistent storage of data in a single database. We have implementations on SQL Server (Express), MySQL and Oracle.
Application Server: Contains application logic and models data processing rules (business logic). It must be Windows (even a PC can act as a server).
Client: The user interface level contains the graphical interface elements (windows, buttons, etc.) that allow data entry / viewing. Windows in the case of the application client or independent of the operating system in the case of the web client.
Do you need additional information? We are at your disposal.
Examples of custom software programs